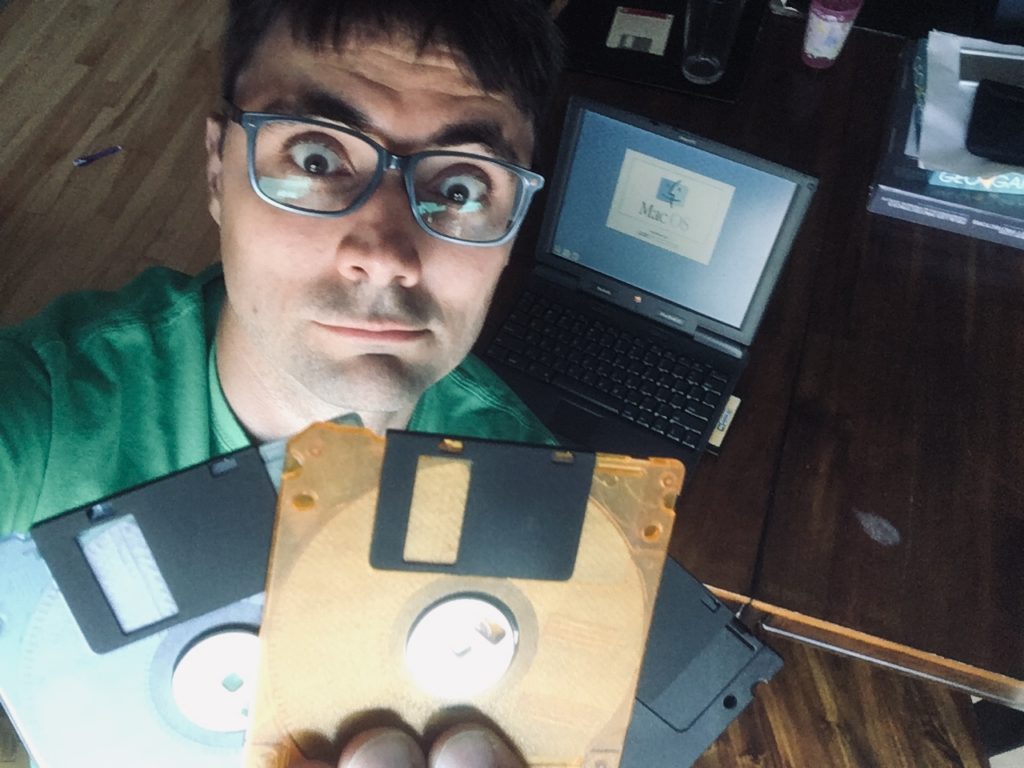 A film about the impact of technology on our lives, made in 99 days, using only technology invented before the turn of the millennium. Could you survive COVID-19 without a webcam? Filmmaker Noah Leon makes a film about how technology has changed us since 1999, using only tools made before the end of December 31st, 1999.
The story
Noah Leon grabs a used old camcorder (to replace his Blackmagic Cinema 4K), clears his desk, turns in his iPhone, and picks up a beige box and a dial-up modem to live like it's 1999. It's not for no reason, though. Digital media has consumed our lives in the wake of COVID-19, as our saviour and our companion, but what if we didn't have all that? How would we make a film about digital media using digital media, but the old kind! With no social media, no YouTube, it's a commentary of what we've lost and what we have gained.
Piece by piece, respecting COVID guidelines, noah Approaches his interview subjects, sets up his camera across the park with the long lens attached, throws a microphone across the distance, and proceeds to interview some of the brightest minds about the effect of social media on our society. Minds such as: Douglas Rushkov, as well as segments with Pinot, the New York artist who has made his career by making incredible art with obsolete technology.
The film traverses the darker side of technology as well, examining how child abuse has been enabled by online pornographers on the dark web. Does the good outweigh the bad in the tech world? (see Hunting Warhead on CBC Podcasts).
Funny scenes include trying to order the only HD camcorder we can find from the era, only to realize that in addition to it being the camera they shot Star Wars Episode I on, it's too new!
Another funny scene is when Noah invites an EM Interference expert (Stephane Belainsky) over to completely purge his house of WiFi and Bluetooth and we discover that Noah's Wife is the most outrageously connected person, and it would be virtually impossible to escape EM interference while she is in the house.
The film also lends itself to creating a great "making of" YouTube channel, which will of course be managed by someone other than the filmmaker, but all content will be produced and uploaded using pre-2000s equipment.